Our philosophy for Wheelchair Business

Quality, Flexibility, and Understanding
These are the 3 values that we stick by. As much as we seek to keep costs down for our customers, we treat them the way we want to be treated if we are in their shoes.
We maintain our product quality. Each wheelchair is cleaned thoroughly before and after each rent. We check each wheelchair before we hand over to our clients for any safety fails. We select the most suited wheelchair for our clients, as if the one sitting on the wheelchair is our beloved family member. We select the most durable model of wheelchair for safety concerns. This is our guiding principle with respect to quality.
Depending on their situations, we go great lengths for our customers. In this business, we do understand the needs and concerns of our clients, because we too as a family were in their shoes before. We do not just view this business of just renting out wheelchair in the island city of Singapore
. We view this business as delivering mobility, freedom, relief and happiness for our clients.
For example, our clients do not know when they would finish their rental period. Perhaps they do not know when their broken foot is healed. Even doctors' prediction are not accurate at times. Perhaps they do not know when they would leave Singapore, or had a change in schedule during their stay in Singapore. No problem for us. Customers can just call us if they want to extend or shorten their rental period.
We will deduct or credit to the deposit accordingly. Our competitors go strict by the books. While it is surely profitable for them, to us, it is simply not fair and definitely not understanding at all. Plus, we work harder and longer!
As of this writing we have been renting to close to 497
customers. None has given a single negative feedback. That is because we always seek to serve our customers from the heart.
As in the wise words of St. Francis of Assisi, "Seek first to love than to be loved, to understand than to be understood."
Powered by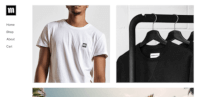 Create your own unique website with customizable templates.

© Copyright