How we get started on the wheelchair business
It started out when our 61 yrs-old father woke up one day and suddenly found he could not walk. He suffered pain. There is a problem with his back, medically termed as the lumbar, and he had to be operated surgically.
And so we tried searching for wheelchairs for sale all across Singapore. And clearly we are not very satisfied with the price, quality and service that other shops and hospitals are offering.
It was confusing. The shops showed us 10 plus models to choose from with different price range. They themselves could not explain why we should buy this over that, or point to us which is the most durable. In their own typical Singlish defense, "It all depends on your budget, lor."
There was no rental
scheme. So if a patient has recovered and does not need the wheelchair, he cannot give it back to the shop. What is worse, we witnessed one day that our neighbors dumped their wheelchair at the lobby as they no longer needed it. What a waste.
Also, some wheelchairs in the market are clearly overpriced. The cheap ones do not come with safety features, such as handbrakes. Going up and down a ramp will not be safe. Plus they don't last long. Our family friend bought a "cheap" wheelchair from a wheelchair shop and the wheels were quickly worn out after 3 months of gentle use (not on pavements, only indoor). They went back to the wheelchair shop for warranty. Instead the warranty was not honored and the repair was charged unreasonably.
Hence from there we tried out this business idea of importing ourselves and renting wheelchairs out. Our mission is never to get rich from this scheme. As believers in the law of Karma and the Christian teachings of doing unto others what you would want them to do unto you, we seek to help people who find themselves in a similar situation that we faced.
From then on, we are blessed with the opportunities where we can help people find this affordable solution. Some even remarked our price is too cheap! Hotels, hospitals and airport charge more to rent. Well, we like it that way. We feel happy when our customers thank us for our services, as that meant that we have contributed to society. And that value is priceless.
We receive great feedbacks from our customers, orally or via email or sms. They range from Singaporeans, expats and tourists. Some even recommend our services to their friends and families. And this fuels our passion to do more to help.
Should you think of a better way in which we can help you, please do not hesitate to email or contact us. We shall listen to your idea and implement it if it is good.
Click here to
make bookings for renting wheelchair in Singapore
Click here to see
FAQ on renting wheelchair
Click here for
our location for renting wheelchair
Powered by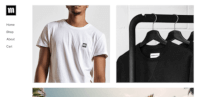 Create your own unique website with customizable templates.

© Copyright