Thank you for your order. We are currently processing it and will contact you ASAP! If urgent, please call/SMS us at +65-90472718. Meanwhile, we direct you to our FAQ page for more information.
Common Questions Asked by Our Clients...

1) What are your operating hours? When can I collect or return the wheelchair?
Our standard operating hours are from 8am-10pm, Monday to Saturdays; 8am-11am, 8-10pm on Sundays and Public Holidays. Please call us to confirm with us. We might be busy sometimes, serving other customers, but we will try our best to serve you.
2) How is the 1-day/week/month rental period calculated?
The 1-day rental period is 24 hours from the day of delivery/collection. 2 hours grace period is given, as we understand traffic could be a problem.
e.g. 1 Jan 12pm to 2 Jan 2pm. This is counted as 1 day rental.
The 1-week rental period is 7 days from the day of delivery/collection.
e.g. 1 Jan 12pm to 8 Jan 12pm. This is counted as 1 week rental.
The 1-month rental period commences on the day of delivery and ends after 28 days, or 4 weeks.
e.g. 1 Jan 12 pm to 29 Jan 12 pm. This is counted as 1 month or 4 weeks rental.
3) Can I rent items for 10 days for example, instead of a full week, or a full month?
Yes, and 10 days will be counted as 2 weeks rental cost.
4) Can I extend my rental period?
Sure. We understand that you might have unexpected events and you might want to extend your rental. That is perfectly fine with us.
However, please let us know in advance, and give us ample time to make arrangements with our other customers. We want to serve other customers in need as well so that they can also enjoy our service as much as you do.
If you are extending the rental period, we will deduct the additional rental fee from the deposit. So, there is no hassle on your part.
5) Who rents your wheelchair?
Our clients ranges from tourists visiting Singapore with aged parents, residents needing wheelchair for a day out in Sentosa with an aged parent who tires easily or for medical check up, or people who recently injure their feet and hence need a wheelchair to move around.
6) What happens if the wheelchair I am looking to rent has been rented out?
Provided that you order at least 3 days in advance, we would never turn down your order. Your satisfaction with our service is our top priority. We strive to give the best service to all our customers, given our human limitations. So please give us enough time beforehand so that you can enjoy the rental service too.
7) Must I book the wheelchair in advance?
Yes, please. At times, we have experienced sudden peaks in our orders and so we hope that you can help us to serve you better by booking at least 3 days in advance.
If you order the wheelchair starting on the same day that you book, or less than 3 days in advance, we cannot promise the availability. But we will do our very best not to turn down your order.
As explained, we hope to serve with the greatest service to all our customers. However we realize that we are mere human beings and logistics scheduling can sometimes be quite tricky.
8) What is the condition of the wheelchair?
All our wheelchairs are in excellent and working condition before we surrender any of them to you. We will demonstrate how to operate and fold the wheelchairs. They are very simple.
The safety and comfort of the user can never be compromised. The handbrakes allow the user to go up and down a ramp or a slope safely. Without the brakes, it is not safe to as the wheelchair may simply roll away. Also, there is a safety belt for added safety.
We have received positive feedbacks from our customers who remarked that these safety features are not found in other wheelchairs rented out in hospitals or the airport.
Fortunately due to our rigorous Quality Control (QC), we never had any complaint about the condition of our wheelchairs. You are also free to test and inspect for any flaw before we surrender it to you.
9) How do you clean your wheelchair? Do you sanitize?
We clean and sanitize all wheelchairs before and after each rental.
Cloth and soft equipment are laundered with antibacterial washing liquid and dried for hygiene.
Hard surfaces are disinfected using a suitable disinfectant such as Dettol Antiseptic, rinsed and dried for hygiene.
10) How much do you charge if I have damaged your wheelchair during the rental period?
Our wheelchairs seldom break down, as they are strong and reliable.
We would not charge for normal wear and tear. Just like bicycles, wheelchairs would have their wheels worn out over time. However there are rare cases where due to accidents during the course of the rental period, our customers return with some parts broken, e.g. split of footrest, handbrake spoilt.
We would charge min. $40, and max. $100, depending on the severity of the damage. We shall not profit from this charge. This is only enough to cover the cost of the spare parts, so that other customers too can enjoy the wheelchair.
11) Could I take the wheelchairs abroad for holidays? Should they be packaged in carton box?
Sure, that is a fantastic idea. And carton box is not necessary.
We had customers who rented our wheelchairs before they go abroad. It is a great idea to do so, as we can never be sure if they have wheelchairs or available ones to be rented out in other countries. Also, the crew at the airplane or on the cruise would surely take good care of the wheelchair during the journey, so packaging the wheelchair in a huge bulky carton box is not advised. And wheelchairs are not counted into the baggage allowance. See question 14.
12) I am not sure how long I need to rent the wheelchair in Singapore. What do you suggest?
We are flexible with our clients. It is indeed impossible to know exactly how long a patient would need a wheelchair. Our clients do extend or shorten their wheelchair rental periods. We will deduct or give back extra from the deposit. Just let us know if you need to extend/shorten from the earlier agreed rental period.
E.g 1. Client ordered 1 week ($50) and placed $150 deposit, but wants to extend another week ($60)
Action: We would give back $150-(60–50)=$140
E.g.2. Client ordered 3 weeks($70) and placed $150 deposit, but wants to shorten to 1 week ($50)
Action: We would give back $150+(70–50)=$170
13) Which wheelchair can fit into the trunk of taxis and cars?
All our wheelchairs can fit into taxis.
The old toyota crown taxis may have limited space but normally taxi drivers have a stretchable cord and a hook to put the wheelchairs into the trunk.
14) Will aircraft carriers carry my rented wheelchair for free?
Yes. Even budget airlines such as Airasia and Lionair allows wheelchair to be carried for free. They do not count the weight of the wheelchair into your baggage allowance. Thankfully so. Click here for relevant links from Singapore Airlines, Airasia, and Lionair. But please check with Jetstar as they may have limits on number of wheelchairs allowed per flight.
15) I will be arriving in Singapore with my family. Can you deliver the wheelchair to Changi Airport or our hotel?
Sure, we can deliver the wheelchair to Changi Airport or your hotel/apartment/residence. No problem.
One consideration to take note is whether your family, your baggages and the wheelchair can fit into a single taxi.
By law, Singapore taxis only allow 4 adults into 1 taxi.Our wheelchair will take up 60-80% of the standard taxi (Hyundai or Toyota) boot/trunk.Some of our clients who order us to deliver to Changi Airport as they arrive in Singapore, also order Maxicab van or minibus at about $52/trip.
They normally arrive in groups of 5-8 people, so it is cheaper and convenient to take up Maxicab, and they don't have to mind the volume of the wheelchair.
16) How is the quality and price of your wheelchairs? How is it different from your competitors?
We choose our wheelchairs meticulously as if we are choosing them for our loved ones, without burning our pockets.
Quality is number one and price is also an important consideration. We have customers who came to us because they have bought an inferior wheelchair. They even paid higher for their past wheelchair than what they would have paid if they bought ours outright. We rent out our wheelchairs and hence we choose the most durable models as we dislike wasting money and time on repairs.
Other shops may push for the "fastest-to-break-down" wheelchair types so that you would go back there for expensive repairs and the unfortunate excuse of "not covered by warranty" because this is "not structural damage" and there is "improper use of wheelchair". We ourselves were put in this situation before, we hated it, and we do not want to give this experience for our customers. Hence we choose the best quality for our customers which is practical and yet economic.
Another strategy other shops employ is they give 10 over models for you to choose from. This is a trap. If you choose the cheapest, it will break down soon and so they could say, "What can you expect?". If you choose the most expensive, they get fat margins, yet most of the features are irrelevant. Remember, these brick-and-mortar shops have sales targets to catch up. So in their minds they would love to make as much money as possible.Not us. This business is purely a side business with the intention to help others in need. Importing chemicals is our major business. We focus on quality and price for our customers.
17) Can I park my car at the special allocated and reserved "handicapped" slots in carparks?
The answer is No. Those slots are reserved for handicapped drivers, not vehicles with passengers using wheelchair. There is a special car decal or sticker to be issued by the
Handicapped Welfare Association
. We learnt this first hand when our car was clamped at Courts at Tampines. We did not know at that time, and assumed that it is perfectly normal. Luckily the guards empathize us and gave us a warning only and let us off. We do not advise our clients to park at those slots, just because they have a passenger who uses a wheelchair.
Powered by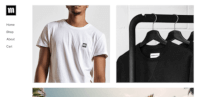 Create your own unique website with customizable templates.

© Copyright